Applications,
Whatever it is you are applying for, a new job or getting into that dream university, there is always a whole bunch of hoops that need to be throwing yourself through.  So timehopping back to when I first began looking at applying for university I didn't really know where to start.
Spoilt for choice and overwhelmed at the same time. It's all well and good having hundreds of places to choose from but how did I know what was best for me I was only 18, then 19, then 20… Yes I applied to uni three years in a row and kept putting it off. It isn't that I didn't get in, I just wasn't sold on the idea. (until they began hiking up the fees). So how do you pick your uni?
-Location, where you pick will be your home for the next 3-5 years and that is, for me, one of the most important things. How can you work hard when you aren't happy at home. It's not all about study time and library sessions, you go out and eat, drink and party so make sure its somewhere mint!
-The course, chances are high that there is a billion uni's all doing the course you want so they will all be pretty much the same right?? Well no, there are loads of factors that depict what is going to be in your course and so get a good look into what the modules are because you can't learn everything while your there. Check out the research going on and the companies that are associated with the university often they can be a great source for contemporary knowledge and potential work experience.
-The League Table, can't explain how little I cared about my universities league table position was. Firstly there is countless tables all telling you different things. Secondly, each year it changes and for each course it will be different too. I am not saying they are useless by any means just know that these tables are not your application bible.
Once you pick your top 2 or 5, or however many you can apply for now, you have to then get in!! So I have no doubt you are all going to ace those summer exams and get the grades they are asking for but what else… interviews, personal statements and the rest. How do you prepare for this? So here are my tips on what I found best from my experience.
-Honesty, just don't lie. I know its tempting to say you once managed Shrewsbury Town FC and so you have great leadership skills or you had invented a mobile called o-Phone but Apple stole the idea before you got it to market. But however big or small the lie chances are a few questions in interview and you will be caught out.
-Passion, These days there is plenty of competition for these places and guess what.. everyone else passed their exams too so what makes you any better. Grades aren't everything! You need passion to be your incentive to be there not just 'I want a good job'.
-Experience, you have the passion… so what have you done about it already. It doesn't take university to gain experience and knowledge. What have you done aside from studies that demonstrates interest. It doesn't have to be completely direct but I love to use the example of my first car, I had a classic mini that forever broke down so I spent 2/3 tinkering with it trying to get it running again. Hands on, intuitive and would you look at that I wanna do a mechanical engineering degree. Chances are you have experience and didn't even know it.
-Speak up, Learn to make yourself heard and don't afraid to question something. Uni life is all about questioning yourself, the theories and sometimes your lecturers. Those interview days are great times to demonstrate that you don't just sit back and cruise but you wanna shift the gear up and be proactive.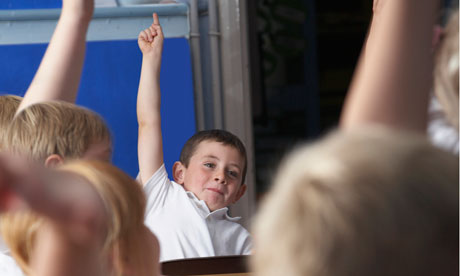 There are literally books on this stuff so I won't go spilling the secret to success here because in honesty, there is no secret, and if you think this part is tough… you just wait till the grad job applications begin!